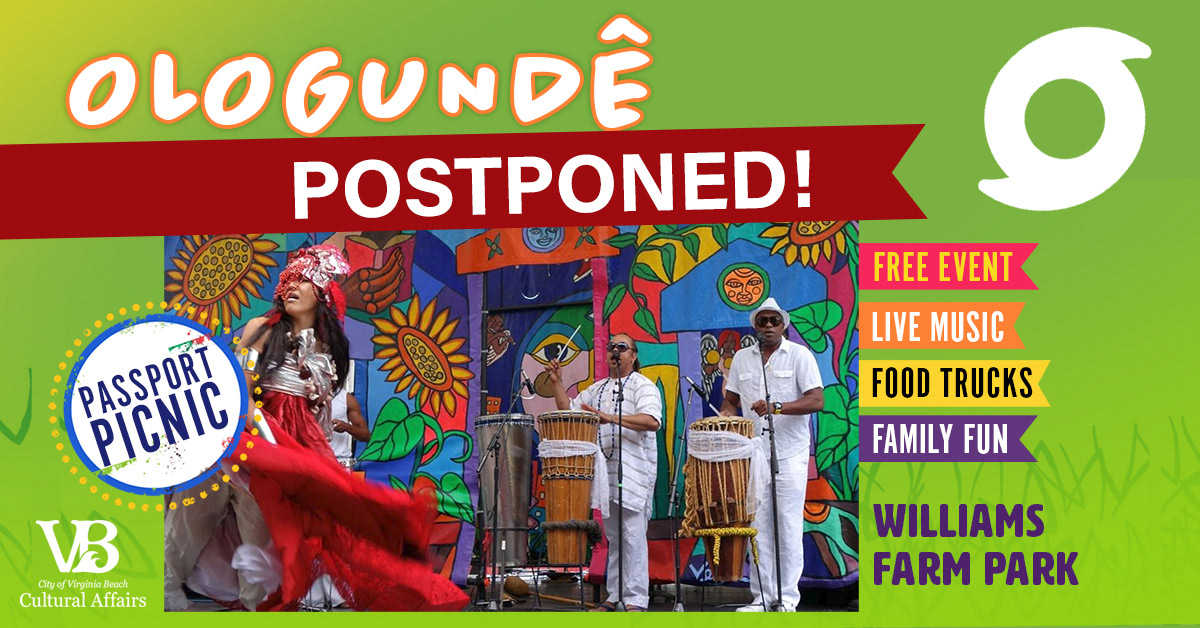 Mamadêlê Productions presents Ologundê
POSTPONED TO A LATER DATE STAY TUNED FOR NEW DATE
Williams Farm Park: 5269 Learning Circle, Virginia Beach
Hop, skip or jump over to Williams Farm Park for a passport picnic featuring the Afro-Brazilian traditions of Bahia, Brazil. Hailed for their interactive and educational performances all over the world, including New York, Philadelphia, Greece, Brazil and beyond, the members of Ologundê have a made a name for themselves through prime-time performance, high-quality artistry and authenticity, and even providing tours to Bahia! Featuring the unmatched energy and enthusiasm of band leader Dendê, this performance embraces found-object instruments, traditional drums and vocals while putting capeoira, samba de roda, and the dance and brilliant costume of Bahia front and center. The program will be preceded by a brief music workshop for children.
FREE to all
. 
12:00pm children's workshop, 12:30pm show. Arrive as early as 11:30am to set up your picnic, check out food trucks, and settle in. Rain date: Sunday, September 8.