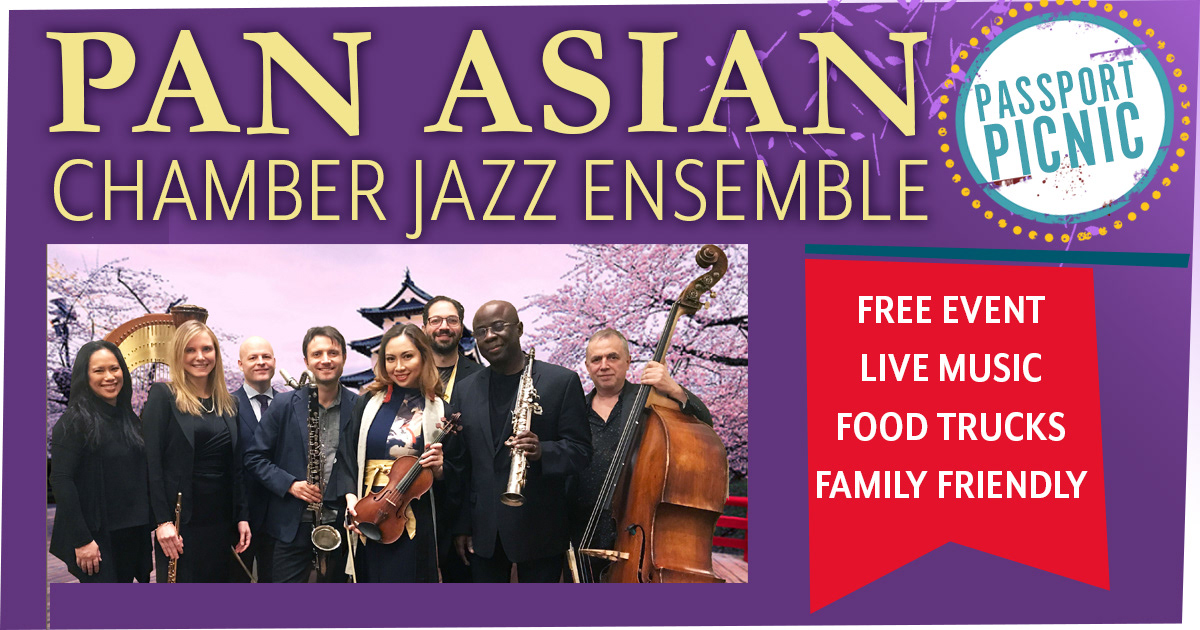 Pan-Asian Chamber Jazz Ensemble
Saturday, August 10, 2019 at 12:30pm (
Rain Date August 11)
Mount Trashmore Amphitheater, 310 Edwin Drive, Virginia Beach
Award-winning Meg Okura and the Pan-Asian Chamber Jazz Ensemble (PACJE) blends Japanese, Jewish, and African-American heritages, multi-cultural band members and the unforgettable sound of American jazz. Pan-Asian Chamber Jazz Ensemble received accolades for Okura's compositions on their latest recording Ima-Ima meaning "mom" in Hebrew and "now" in Japanese. Featuring composer and bandleader Meg Okura on violin and erhu with Hampton native, Sam Newsome on soprano sax, the ensemble fuses its virtuosic jazz performance with educational expertise to craft a casual and engaging performance with something for everyone! This program will feature the debut of new jazz works from the PACJE's upcoming "Jewburish Folk Tunes" collection.
 FREE to all.
Arrive by 12:00pm for picnics, food trucks, and enjoy the program beginning at 12:30pm.
"Jewburish Folk Songs" by Meg Okura, and The Pan Asian Chamber Jazz Ensemble has been made possible with support from Chamber Music America's 2018 New Jazz Works program funded through the generosity of the Doris Duke Charitable Foundation.